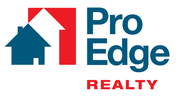 Feel comfortable! Feel confident! You are in good hands with Thomas Sigel/Pro Edge Realty. Thomas Sigel can effectively assist you in your real estate situation whether selling, buying or relocating. Pick up the phone today and let Thomas Sigel put your mind at ease.
Call: 330-635-5163
Residential Services
Need to put your home on the market? Are you looking for a new property? You are in good hands with Pro Edge Realty as Thomas Sigel handles all the nuances to make your sale or purchase stress-free.
Land and Farm Properties
Are you looking to build your dream home on a piece of vacant land? Do you have vacant land to sell? Would you like to relocate to the countryside and settle down on a farm? Perhaps you are downsizing and want to sell your farm? Thomas Sigel is here to assist.
Commercial Services/Land Development
Whether you are looking for new space to meet your business needs or seeking to sell, ProEdge Realty offers comprehensive commercial real estate services. Do you have a large tract of land that you'd like to develop? Talk to us today about how we can assist.
Relocation Services
In today's active world, employees come and go. Feel comfortable and confident with Pro Edge Realty's corporate relocation services. We will be the first to welcome your new employees to the area and help them find an ideal property. We can also assist your employees with transition when leaving the area by listing their home.
Referral Services
Are you moving away from the area and have no idea where to begin in terms of finding a place to live? There is no need to worry as ProEdge Realty refers you to a top-notch real estate professional to assist you wherever you go.